You are here
Back to top
The Old English and Anglo-Latin Riddle Tradition (Dumbarton Oaks Medieval Library #69) (Hardcover)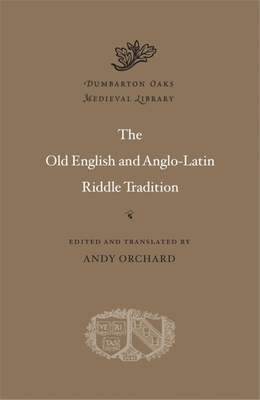 Description
---
What offers over seven hundred witty enigmas in several languages? Answer: The Old English and Anglo-Latin Riddle Tradition. Riddles, wordplay, and inscrutable utterances have been at the heart of Western literature for many centuries. Often brief and always delightful, medieval riddles provide insights into the extraordinary and the everyday, connecting the learned and the ribald, the lay and the devout, and the familiar and the imported. Many solutions involve domestic life, including "butter churn" and "chickens." Others like "the harrowing of hell" or "the Pleiades" appeal to an educated elite. Still others, like "the one-eyed seller of garlic," are too absurd to solve: that is part of the game. Riddles are not simply lighthearted amusement. They invite philosophical questions about language and knowledge.
Most riddles in this volume are translated from Old English and Latin, but it also includes some from Old Norse-Icelandic.
The Old English and Anglo-Latin Riddle Tradition
assembles, for the first time ever, an astonishing array of riddles composed before 1200 CE that continue to entertain and puzzle.